Amsterdam, The Netherlands
We traveled to Amsterdam for two half-days during June 2002. Initially there was persistent rain but the sun did manage to poke through it's rays in the end. The Grachten (Canals) of the city are special, apparently one to two vehicles fall into them per week despite the robust-looking metal stoppers on their banks. Amsterdam is famous for it's museums, houses, flowers, coffee shops and red light district. Walking into a couple of streets away from the main routes unexpectedly radiated a very small-town atmosphere. A city well worth visiting!
Pancakes are very popular and good
Mural on the street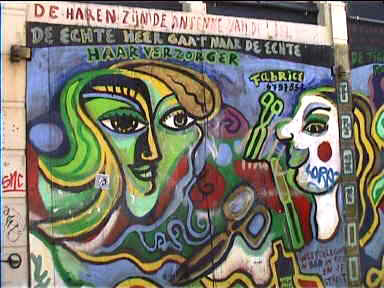 Mural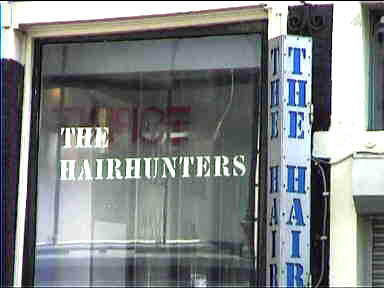 I'm not sure if I really would go to this hairdresser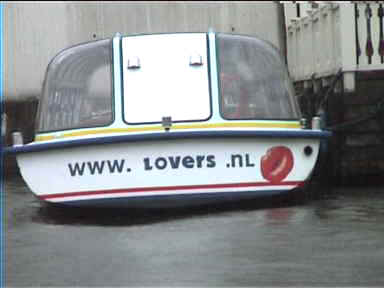 Not sure why this boat line is called 'lovers'
A huge 'Botel' on the Amstel river
It was raining while we did the canal tour. The boat had a computer controlled canned-voice explanation system in at least 3 languages
The Magere Brug (Thin bridge)
At this sweet spot during the canal tour, it's possible to see through 7 bridges
How to cycle with an umbrella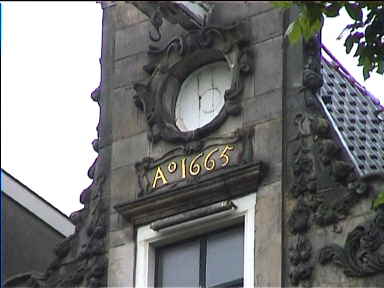 Old house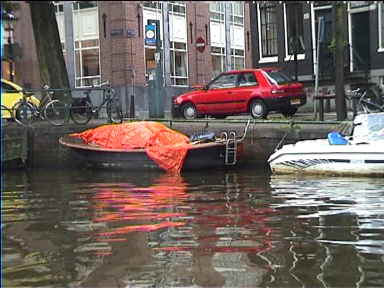 Idyllic little boat with heavy, oily-looking water
House n' hook: The hook and the beam at the top of many old-style houses were built to hoist up furniture, since the stairways are mostly too narrow to bring them up
This lazy guy sure has pointy shoes
Never To Be Perfect
What the sign says
This shop has a wide range of products...
One of the many canals
Chet Baker died here on May 13, 1958. Memento outside Amsterdam Hotel near the Central Station
What it says
House facade
How far can a house lean forward? I thought this was one of the record holders
Madonna in a Bar window
Amsterdam old-house facade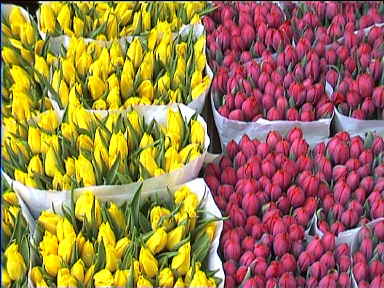 Colourful tulips at the flower market
Artichoke flower
A passion fruit flower
What a bright flower
These bright flowers were made of plastic and called 'Disco Tulips'
Poppies
Red Light District Fridge Magnets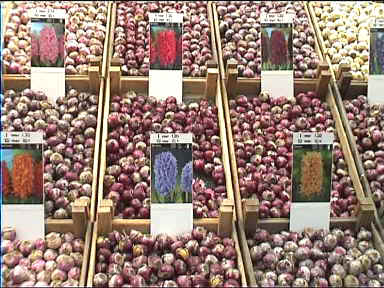 All sorts of flower bulbs for sale
Facades
Looking down from the Magere Brug onto the sluices
The sluices
The 'Magere Brug' while opening, usually a rare sight. The thin bridge is supposed to be the most photographed bridge in town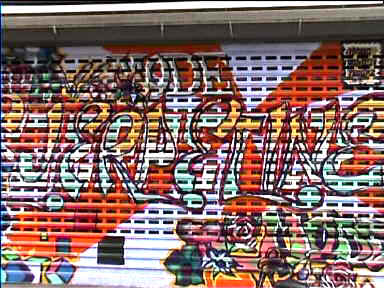 Iron shutter painting 'Serpentine'
Bright poppies by the riverside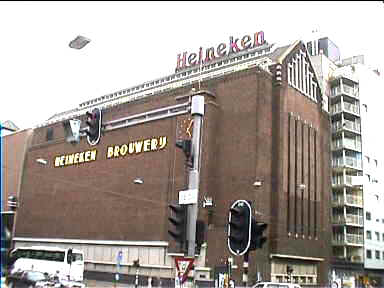 The Netherlands's most famous brewery. You can visit a beer museum inside
On the facade of the Rijksmuseum
An Amsterdam car stopper, knocked down by some vehicle. These posts were once painted white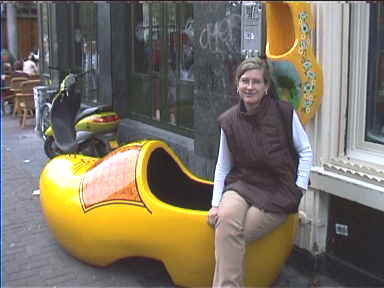 What a large shoe!
A hamburger dispenser, would you believe?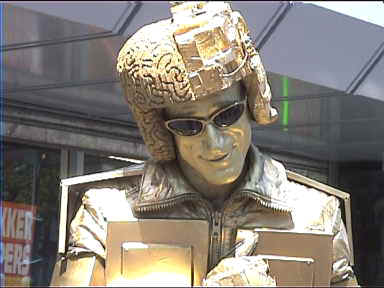 A guy acting as an Alien. He insisted on a donation of 1 Euro for a photo
Main Street