Netherlands Travel Pictures
Marken, Enkhuizen, Franeker, Zutphen
Part 2 of a 3-day road trip through parts of the Netherlands.
Part 1: Woerden, Leiden, Haarlem
Part 2 on this page: Marken, Enkhuizen, Franeker, Zutphen
Part 3: Pictures of Amsterdam from an earlier trip

Marken
Quaint wooden houses all over
Marken facade
The harbour
House with postbox
Manicured porch
Enkhuizen
Entrance of the Weeshuis, former orphanage
The Westerkerk tower
Look at the forward lean on these facades!
The real cat's just out.
Canal scene. Most of the houses lining it are beautifully kept and seem to be competing with each other for primness
One of the many nicely restored houses. I didn't seem to find a lot of straight lines on this one, most were somehow bent...
Holland wasn't out of the EM 2004 at this time yet...
The Drommedaris defence tower, a former prison
Fruit truck near the market
Door of the alms house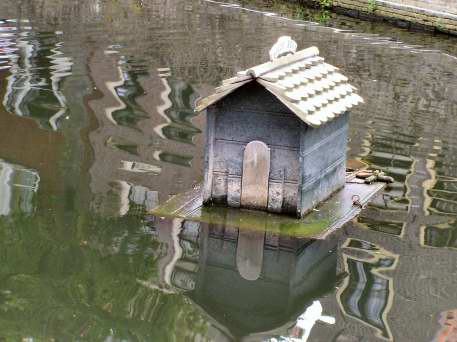 The house of "Disco Eend" (Disco Duck) in one of the canals
The brood of the Disco Duck
Afsluitdijk
On the 30 km long Afsluitdijk (closing dike), at the spot where it was closed in 1932
The dike-closing memorial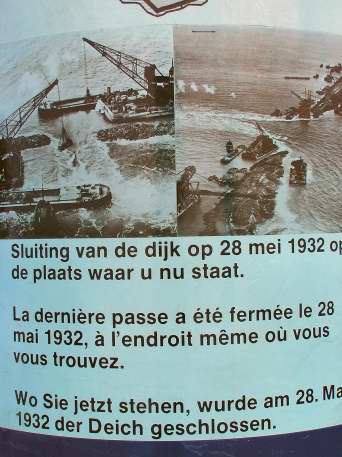 I was impressed by these pictures of the closing of the Afsluitdijk
Franeker
Olde restored house, which used to contain a family of 13 (!!) is open to the public. It doesn't seem that anything is straight or at right angles in this quaint little building
The facade of the Eise Eisinga Planetarium. He commenced building an intricate model of the heavenly bodies on his own in 1774 to convince believers of an imminent end-of-the-world acocalypse of the contrary
Inside the town hall, a painting of Eise Eisinga
Bronkhorst
Straw-roofed house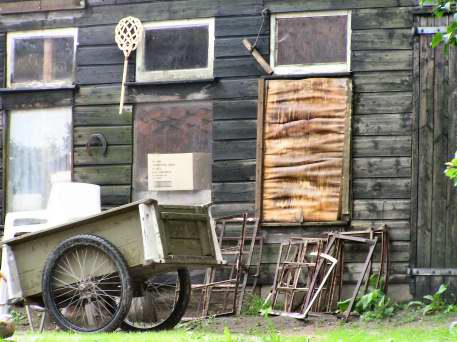 Idyllic yard
Zutphen
The Walburgskerk is now a library
A old, tall facade
Continue on to Part 3: Pictures of Amsterdam from an earlier trip