Favourite Venezuela Travel Pictures
(there is minimal explanatory text here. You can check out all the pictures with the complete text in the diary pages starting here)
Angel Falls, the highest waterfall in the world. Both World Trade Center towers could fit end-to-end under it!
An antique pickup, Caracas
Wheels are out, ready to land in Merida
The pigeons really like Simon Bolivar, Merida
Colorful Merida Facades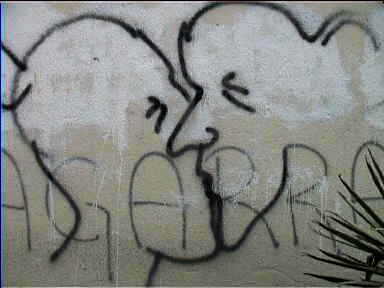 Merida Graffiti
Peligro "dangerous". Sign at the top of Pico Humboldt
Winding road in the Andes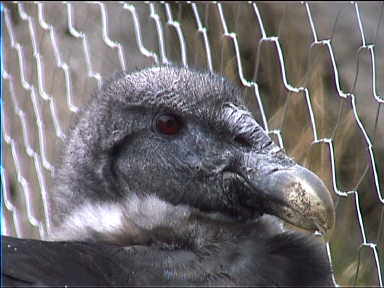 Condor farm having two Condors in captivity
Amazing Frailejñn
Look at the moisture collected by this Caterpillar, near Laguna Negra, The Andes
Evening view to suspension bridge at Ciudad Bolivar, the only bridge crossing the Orinoco!
Lovers at sunset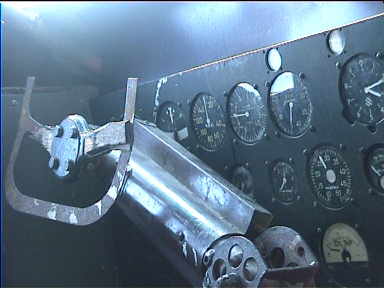 Inside Jimmy Angel's plane, the aviator who "discovered" Angel Falls, outside Ciudad Bolivar airport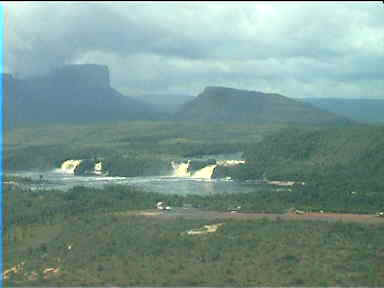 View of magnificent Canaima Falls and Tepuis from the air!
The river is very narrow at times and requires very careful navigation and hands to push away from the rocks (Boat trip to Angel Falls camp)
Camp to Angel Falls is extremely rudimentary. To bathe, "use the river". You can see the contraption to collect rain water in a barrel. On the right is the 'coffee table'. There are no walls and hence no doors.
These mysterious rocks are called "The Fingers of God", on the way to Angel Falls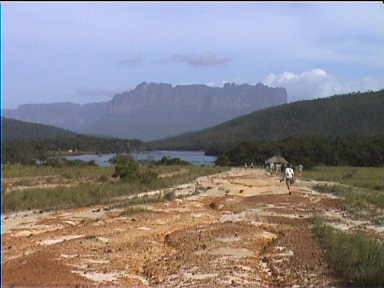 Wonderful walk on Mayupa Peninsula overlooking river and Tepuis, on the way to the Angel Falls
A 'plastic' lizard on Mayupa Peninsula
Spectacular Angel Falls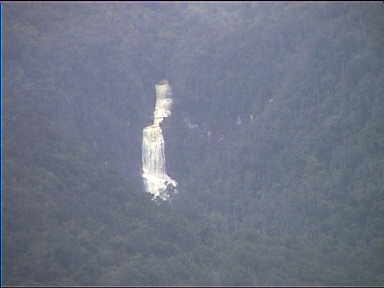 Huge La Cortina waterfall in the distance, from Angel Falls
Have you ever seen a yawning cock? Here's one, the camp rooster! (Angel Falls Camp)
One Cashew nut. No wonder they are so expensive!
Look at this exotic flower!
This is Gran Roque, main island of Los Roques, from the air
Sunset in Los Roques
Difficult getting up, Los Roques hotel room
This strange halo was to be seen in the sky for a long time (not an illusion!)
Colourful Gran Roque house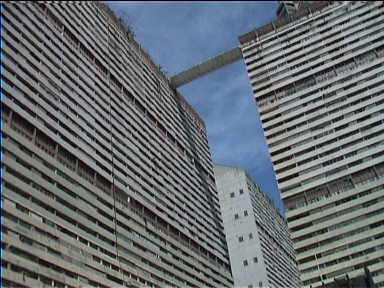 Caracas blocks
Caracas Sunday dancing in the street
Flashing lunch voucher we got in Paris due to delay in Caracas
continue here to Favourite Pictures of BRAZIL